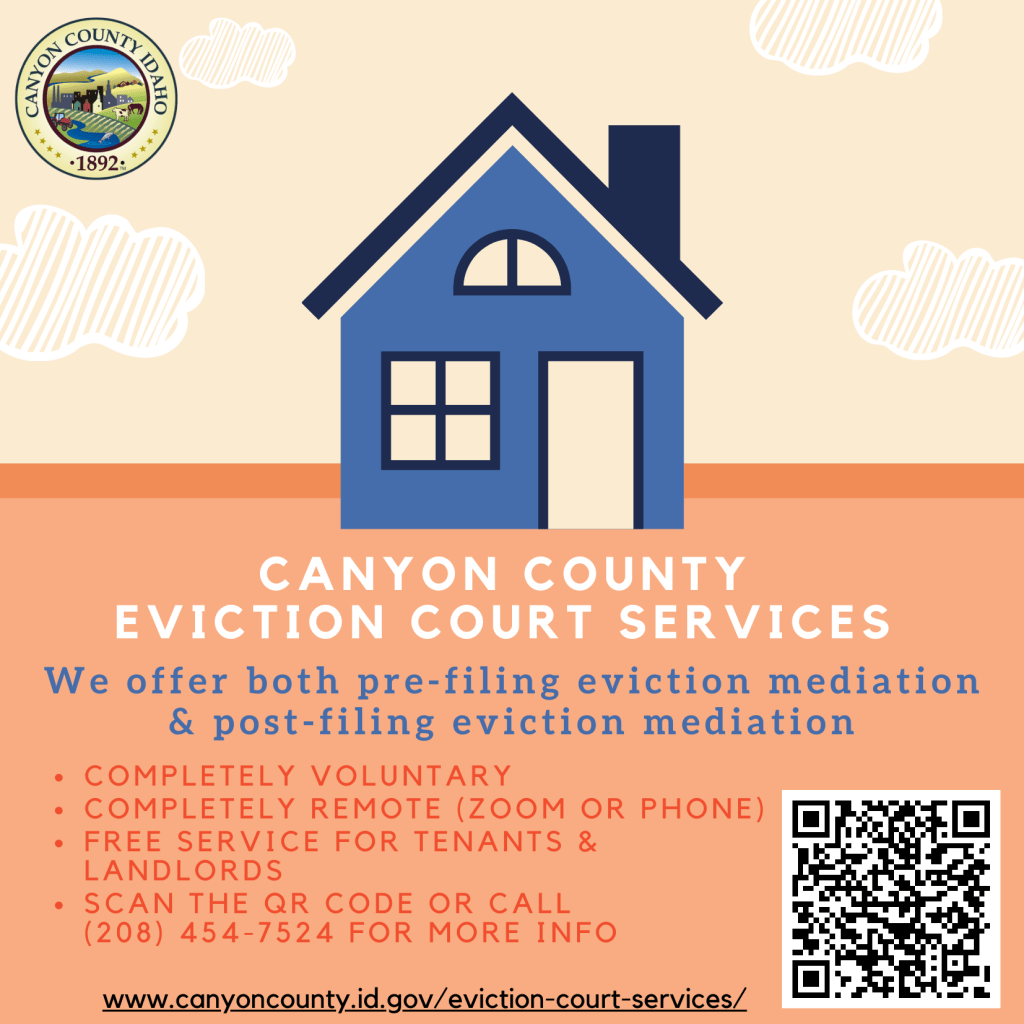 Canyon County Eviction Court Services is proud to offer both pre-filing and post-filing eviction mediation to landlords and tenants in Canyon County. Eviction mediation is a free service that connects landlords and tenants with a third-party neutral mediator who is charged with facilitating communication between the two parties.
Both mediation options are entirely voluntary and can be done remotely via Zoom or phone. Pre-filing mediation provides the landlord and tenant(s) the opportunity to resolve the eviction case without the need for trial before a judge. Pre-filing mediation does not require landlords or property managers to file for eviction to utilize the service, and mediators in these cases are trained to connect both landlords and tenants with the resources necessary to decrease the chances of missing future payments.
On the other hand, post-filing eviction mediation is similar to pre-filing mediation, except it occurs after filing for eviction during eviction court. Due to it being post-filing, landlords and property managers may have already incurred filing and attorney fees that they would not otherwise have paid had they participated in pre-filing mediation. The Eviction Court Services Coordinator assigns mediators in post-filing cases.
"At the end of the day, our primary goal is to increase access to the courts," said Kevin Alvarez, Canyon County Eviction Mediation Coordinator. "We feel as though this program contributes to that mission and meets other community needs brought on by the increased cost of living."
Landlords or tenants interested in utilizing eviction mediation services are encouraged to call (208) 454-7524 or visit the Eviction Court Services website for more information.