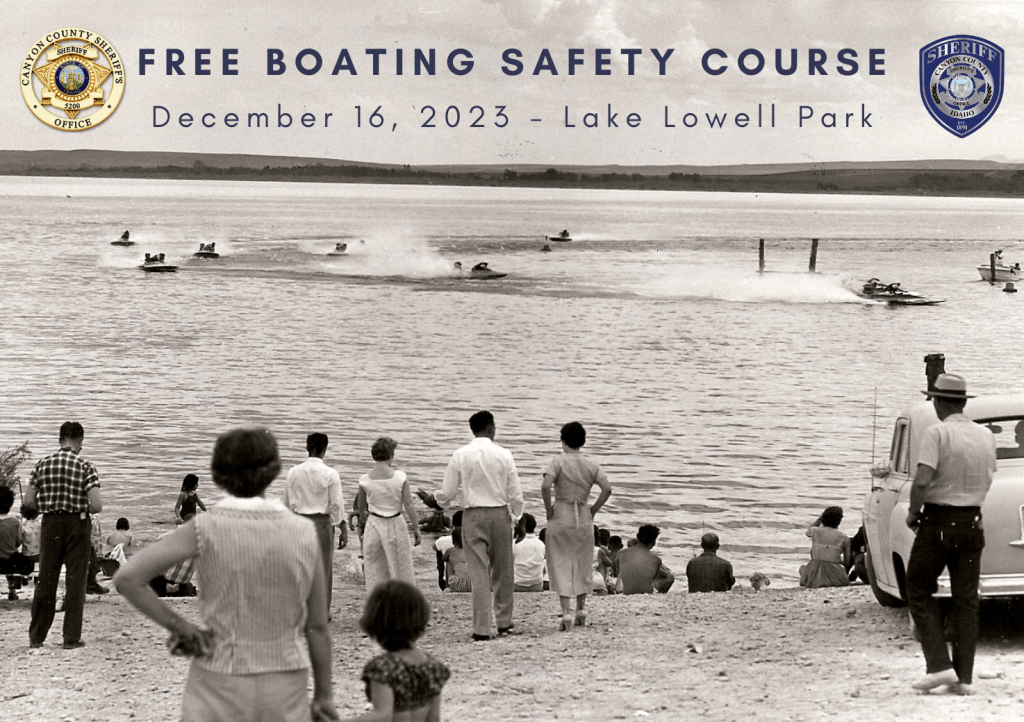 The Canyon County Sheriff's Office Marine Patrol Division will offer a free boating safety course on Saturday, December 16, 2023, for those who want to complete the boating safety course before the summer heat arrives. Sgt. Jason Roberts will teach the one-day introductory courses at the Canyon County Marine Office, located at 12974 Iowa Ave. in Nampa. Attendees will learn general information about boats and maintenance, information to make their boating experience safer, and tips on how to be a more courteous boat operator. Boaters will also learn about Idaho laws and regulations associated with owning and operating a boat. 
Attendees who complete the one-day course will receive a NASBLA boat safety card that is recognized in all 50 states. Those interested can register for the course by completing the registration form below. Attendees are welcome to bring lunch, snacks, and drinks, but a one-hour lunch break will be provided during each course.
For questions or additional information, please get in touch with Sgt. Jason Roberts at jason.roberts@canyoncounty.id.gov or via phone at (208) 453-2294.
Boating Safety Course Registration
Register for one of our free boating safety courses below.