Canyon County Clerk Chris Yamamoto announced today the newly defined Canyon County precinct boundaries, which will go into effect ahead of the May 17 Primary Election. The new precinct boundaries are based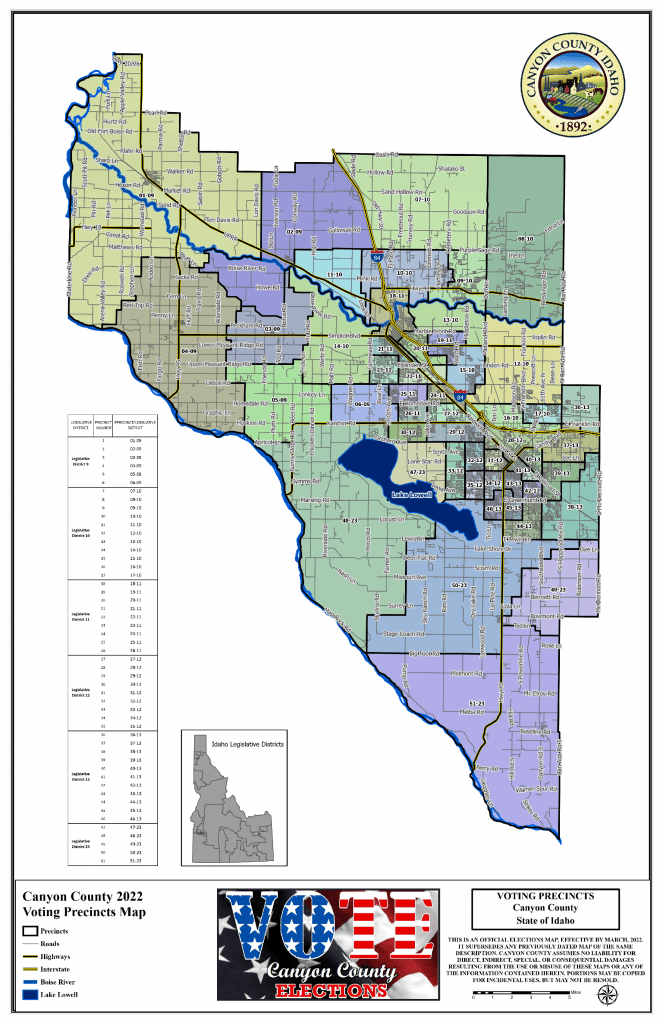 on 2020 census population data and follow the recent Congressional and Legislative district boundaries established by the Idaho Commission on Reapportionment. The new precinct map was unanimously approved by the Board of County Commissioners last week.
The new map reduces the overall number of precincts in Canyon County from 64 to 51 to create a smoother voting experience for all voters. For example, the 51 approved precincts were drawn with a focus on school district boundaries to reduce the instances of voters in separate school districts voting at the same polling location. Another important factor in reducing the number of precincts was the availability of Department of Justice approved polling locations.
"The new precinct map that the Commissioners adopted is considerably better than the one we've been using for the past ten years," said Clerk Chris Yamamoto. "It will lead to less confusion among voters in terms of where they vote and will reduce the possibility that a voter receives an incorrect ballot on Election Day."
In April, all registered voters in Canyon County will receive a mailer from the Elections Office notifying them of the updated precinct and polling location information. A new precinct map is also available on the Canyon County Elections website.