Jennifer Crawford
CORONER
Death Certificates are generated by the funeral homes. When they have received pertinent vital information, the death certificate is then brought to the Coroner who will certify to the cause and manner of death. The funeral home will then register the death certificate with the State of Idaho Department of Vital Statistics.
The Coroner does not issue death certificates to the public. These copies need to be obtained from the Department of Vital Statistics, or they can be ordered through the funeral home.
State of Idaho Department of Vital Statistics >
208-334-5988
The primary role of the Coroner is to determine and certify the cause and manner of death for those cases which fall under the jurisdiction of the Coroner. These include natural, accidental, homicide and suicide.
The Coroner may authorize an autopsy to be performed by a licensed physician to aid in accurately and scientifically determining the cause of death. The Coroner will also prepare a written report regarding the information gathered during the investigation.
The Coroner may include medical records from hospitals, physicians, and other health care facilities to aid in determining cause of death. These records are placed in the case files, but due to Federal Code concerning protected health information, they are not subject to public view.
Case reports are subject to public view only after the conclusion of the investigation. These reports are available at the Coroner's Office. The files to be viewed will not include protected health information or reports from other agencies.
In late 2006, plans were underway to build a Canyon County Forensic Complex. Construction began in 2007, and was completed in January 2008. The new building is home to the Canyon County Coroner's Office and Morgue, as well as the Sheriff's Office Crime Lab. All evidence collected at crime scenes and autopsies are kept in this one, secure location.
The Morgue consists of a large, main autopsy room with one working station currently, as well as the plumbing and wiring for another. There are six individual coolers for body storage, and a second decomp room, with state of the art ventilation. This room has one cooler for body storage, and was designed with special walls to convert into a walk-in cooler if the need arises.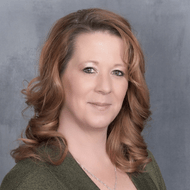 Address
1014 Belmont St.
Caldwell, Idaho 83605
Hours
Weekdays 7am – 4pm
(excluding holidays)