MISSION | Serving all of Canyon County in an efficient, accurate and friendly manner.
The Auditor's Office prepares the county's payroll and manages all accounts receivable and payable. Auditing staff also prepares the county's annual budget and its year-end financial reports.
Canyon County FY2023 Adopted Budget


Canyon County FY2022 Adopted Budget

The Clerk is the Chief Elections Officer for the county. The staff registers voters, maintains a database of registered voters, and conducts county, state and national elections.
The Passports Office is an executing agent for passports. We are not a passport issuing agency, only an acceptance agency. Click to find out what you'll need to bring to apply for a passport and the costs and fees associated.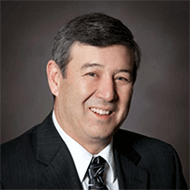 Address
111 N. 11th Ave Caldwell, ID 83605
Auditor – Suite 320
Courts – Learn More…
Elections – Learn More…
Indigent – Suite 340
Passports – Suite 330
Recorder – Suite 330
Phone / Fax
P 208-454-7337
F 208-454-6689
Hours
Weekdays 8am – 5pm
(excluding holidays)
Court Hours
Weekdays 8:30am-5pm