Commissioners
CANYON COUNTY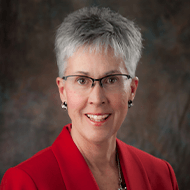 ---
Leslie Van Beek
Commissioner District 1
Our mission is to serve the public with honesty and integrity, to provide affordable and efficient government services, and to promote values that ensure quality of life for present and future generations of Canyon County residents.
PERSONAL MISSION STATEMENT
I am committed to honest and fair representation of Canyon County citizens. Top priorities include understanding the changing needs of our County and finding efficient and affordable ways to meet those needs through the services Canyon County provides. Core values include hard work, ethics and civility in government.
The office of County Commissioner is guided by applicable state and local laws as outlined in Idaho Code Title 31. Within those guidelines, I strive for professionalism, collaboration, respect for employees, stakeholders, and the public.
VISION
Build positive relationships with department administrators, fellow elected officials, county employees, and the public.
Encourage the development of 5-year plans within each department to provide a path forward on knowing what to fund and when with the greatest needs prioritized first.
To leave a legacy of great leadership through education, dedicated service, and productivity.
CORE PRINCIPLES
Core principles are built on a foundation of trust, respect, honesty, and transparency. I will lead with positivity and clearly defined expectations. Truth and accountability are critical to the success of Canyon County.
To lead with vision
To use tax payer dollars wisely, efficiently and transparently
To lead by example and serve with integrity
To be present and productive
I'm proud to say I'm an Idaho native, born and raised in the Treasure Valley. Growing up, I attended school in Nampa graduating as a "Bulldog" from the only high school in Nampa in 1980. I went on to attend Northwest Nazarene College (now University) and later transferred to Boise State University graduating with a degree in Health Science and a minor in Biology. My work experience includes time in banking, retail and public relations most notably as an assistant to the president of the Pasadena Chamber of Commerce where I helped with the annual Pasadena Rose Bowl Parade.
Although I grew up in Nampa, I later moved to Caldwell when I married Dale Van Beek and together we've spent the last 20+ years farming and raising five children: Davis, Kramer, Wil, Harrison and Annie. As a stay-at-home wife and mom, I was heavily involved in the business operations of our small dairy farm and investing in our children. We have always counted the time we spent milking cows, digging corrugates, spraying weeds and walking along our quiet road some of the best and most memorable events that have helped shape each of our lives.
While we are not actively farming today, we are still involved in agriculture. Dale works for Simplot Grower Solutions and all of our children have benefitted from the career development and leadership development opportunities afforded through the 4-H and FFA programs. Our children are all but grown. As one journey of service ends, another journey of service has just begun. In the fall of 2017, I was encouraged to run for office and use my desire to serve and make a difference in county government. I attended campaign school and subsequently filed with the Secretary of State. At the same time, I recognized the need for additional training and enrolled at Boise State University and am actively pursuing a master's certification in Conflict Management and Negotiation.
This has been an amazing and rewarding journey from candidate, to commissioner-elect, to now serving as your District 1 Commissioner. The people I have met, the desire to make a positive difference and the many opportunities to learn have been some of the highlights in serving as commissioner. From leadership to resource management, to learning the law, to land use—the job of commissioner is big but rewarding. My core values are rooted in faith, family, ethics and integrity. Thank you Canyon County for the privilege and opportunity to serve you today and for many years to come.
All links below are external

Podcasts 
January 2023
August 2, 2022 (Pt.1)
August 2, 2022 (Pt.2)
May 12, 2022 (Pt.1)
May 12, 2022 (Pt.2)
April 7, 2022 (Pt.1)
April 7, 2022 (Pt.2)
December 8, 2021 (interview begins at approximately 56:05)
October 13, 2021 (interview begins at approximately 55:45)
January 13, 2021 (interview begins at approximately 47:15)
October 20, 2020 (interview begins at approximately 1:12:15)
August 12, 2020 (interview begins at approximately 1:15:33)
July 10, 2019
July 10, 2019 
June 12, 2019
June 10, 2020
March 11, 2020
March 13, 2019
February 12, 2020
December 11, 2019
September 11, 2019
Guest Opinions
September 26, 2019
May 15, 2019
Local Media
Idaho Press (Jan. 11, 2021) – "Canyon County sees first all-female commission"
KIVI (Jan. 31, 2020) – "Canyon County unveils innovative jail for women made out of semi-trailers"
Idaho Press (Jan. 4, 2020) – "Here's what officials say they will focus on in 2020"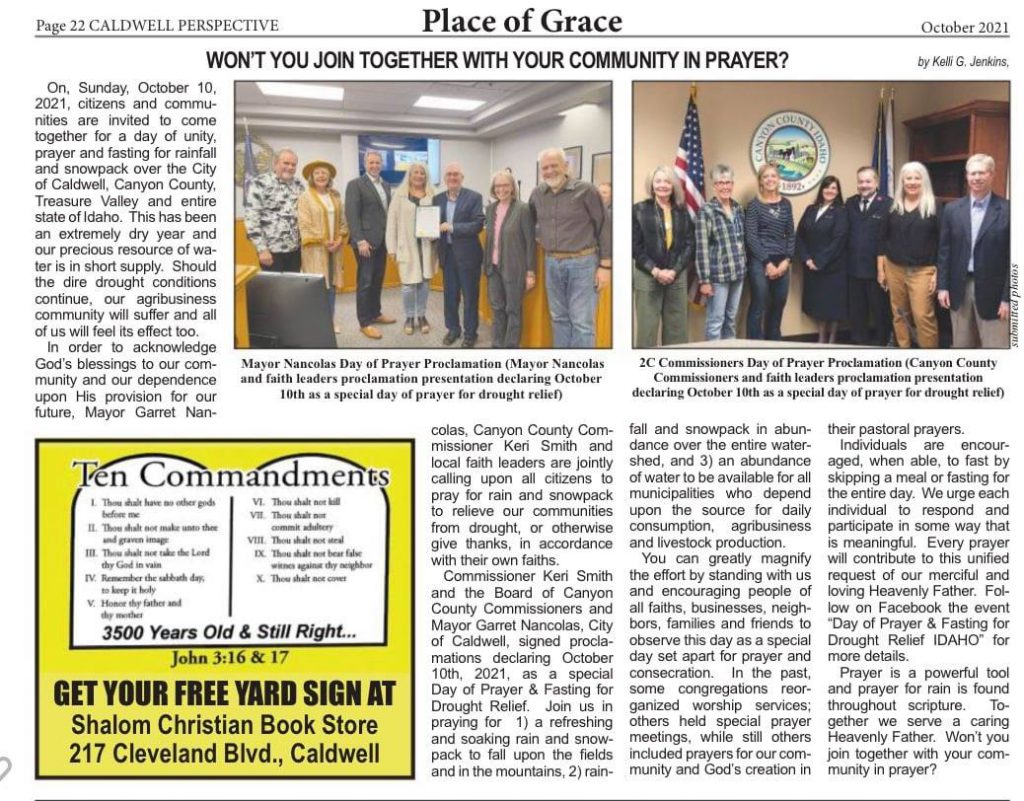 Photos from the groundbreaking ceremony for the new multi-phase industrial project in North Ranch Business Park
Construction on the 304,000 square-foot speculative industrial facility is anticipated to be completed by the third quarter of 2022. For more information on the project by @ Industrial, please click here.
Photos from the groundbreaking ceremony for the new Canyon County Fair Expo Building.
January 9, 2023 Swearing In Ceremony
Good morning and welcome,
The first order of business for the Board of County Commissioners is the election of Chairman and Cice-Chairman. These titles by statute do not convey any greater power or authority over the governing body; they only define who will preside over a meeting and who will help support the governing body.
This Board is uniquely equipped with tenured public service, institutional knowledge, and a love for good government.
This Board shares a common goal of TRUST: Transparency, Respect, Unity, Service and Teamwork. It is with these Five Core Values that the 2023-2024 Canyon County Board of Commissioners will faithfully discharge the duties of its office.
This Board will cooperatively, with robust and civil discussion, meet the challenges we have inherited.
This Board will focus on how to best use taxpayer dollars to fund services, plan for capital needs and streamline efficiencies.
This Board recognizes the inspiring privilege of having been elected to represent the people at the highest level in County government. Each Board member values public decorum, polished, persuasive professionalism, as well as unbiased, well-reasoned decision-making. There is great value in representing, with dignity and honor, those who elected us to public office.
It is with these shared goals and a vested interest in good and efficient government that I move to nominate the most seasoned veteran in the public area, Commissioner Brad Holton, as Chairman, followed by a motion to elect myself and Commissioner Zach Brooks as Co-Vice-Chairs.
Thank you,
Commissioner Leslie Van Beek
---


Michael Shuey (ADS Design & Manufacturing V.P.), Kieran Donahue (Canyon County Sheriff), Leslie Van Beek (Commissioner District 1), Anthony Kelly (ADS President), Daren Ward (CCSO Jail Commander) Timothy Kelly (ADS Executive V.P.)
On Friday, January 31, 2020, Canyon County Commissioners, the media, the Prosecuting Attorney and Public Defenders office along with a handful of elected officials and County employees were privileged to tour the almost-completed POD 6 facility which is scheduled to house female inmates as early as March. The project, which has been almost two years in the making, has been a coordinated effort between the Canyon County, the City of Caldwell, All Detainment Solutions (ADS), Canyon County taxpayers, the Board of County Commissioners and a host of others. Canyon County will be the first county in the nation with a facility of this size with this design. The all stainless steel interior has natural light from frosted windows in every cell with daylight LED fixtures, a central command and control station, a training room for work release, and varied classifications for housing inmates from maximum security to minimum security dormitory style housing.
I am privileged to be a part of the inauguration of the newest addition to public safety. Thank you to our City partners for granting the special use permit, our facilities department for coordinating the details of the project, our jail commander for serving as liaison between Canyon County and ADS and key stakeholders who saw the vision. This front runner project will change the face of incarceration.
---
Address
1115 Albany St. Rm101
Caldwell, ID 83605
Phone/Fax
P 208-454-7507
F 208-454-7336
Hours
Weekdays 8am - 5pm
*Closed for lunch 12pm-1pm
(excluding holidays)