Commissioners
CANYON COUNTY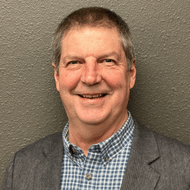 ---
Brad Holton
Commissioner District 2
Our mission is to serve the public with honesty and integrity, to provide affordable and efficient government services, and to promote values that ensure quality of life for present and future generations of Canyon County residents.
I am a lifelong resident of Canyon County, where I've run a local small business for more than 46 years. I have been married to my beautiful wife and best friend, Laura, for 45 years. We raised our two kids in Greenleaf, where I served as Mayor for 27 years, and are now proud grandparents to our four grandchildren.
Public service has been a big part of my life and career. I have been an active member of the Treasure Valley Partnership for the past 18 years, serving as its President in 2022. In addition, as the Mayor of Greenleaf, I acted as a small-city advocate to the chairman of the Association of Idaho Cities Legislative Committee. In this role, I provided valuable input and guidance on legislative issues impacting municipal governments. I have also been a strong proponent of emergency preparedness, working closely with our Local Emergency Planning Committee (LEPC), FEMA, and the Department of Homeland Security.
During my 25+ years serving as Greenleaf's Mayor, I oversaw multiple budgets and gained experience and knowledge in various issues like zoning, legislation, open meeting laws, and more. Additionally, I have worked closely with many governmental agencies such as the EPA, IDEQ, USDA-RD, Southwest District Health, Lower Boise Watershed Council, Army Corps of Engineers, and the Golden-Gate Highway District.
I am both humbled and honored to serve as the Commissioner for District 2 and Chairman of the Board of County Commissioners. I promise to continue to lead with transparency and accountability, and I look forward to working alongside the other elected officials to address the important issues facing Canyon County.
Address
1115 Albany St. Rm101
Caldwell, ID 83605
Phone/Fax
P 208-454-7507
F 208-454-7336
Hours
Weekdays 8am - 5pm
*Closed for lunch 12pm-1pm
(excluding holidays)