Information Technology
COMMISSIONERS
CIO / Director of Information Technology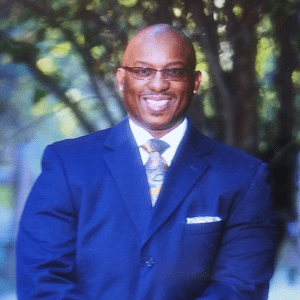 Steven Higgins was named Chief Information Officer and Director of Information Technology in September, 2023 at Canyon County. Steven comes to Canyon County after previously serving as the Chief Information Officer for the Idaho State Police headquartered in Meridian, ID for 7 years.  During that time, he was responsible for IT structure, strategy, budgeting, procurement, contract negotiations, compliance and security supporting law enforcement activities as well as state-level agencies such as Racing Commission, Brands Board, and three state forensics laboratories.
He brings to Canyon County over 30 years of experience in communications-electronics and information technology management, leadership, organizational development, strategic direction, cyber security, budget, project management, system implementation and procurement practices. 
Steven retired from the Air Force in the rank of Chief Master Sergeant with more than 29 years of service in locations such as Japan, Korea, United Kingdom, Italy, Afghanistan, Iraq, Africa and Kuwait. His numerous assignments include leaderships positions at the highest level in multiple organizations.
Steven holds degrees in Electronic Systems Technology and Organizational Management.  He has served as an IT consultant to law enforcement agencies both nationally and internationally.
Higgins: "The opportunity to serve the citizens of Canyon County in this capacity brings new and exciting challenges.  I look forward to leading this incredible team of IT professionals and meeting the needs of the men and women entrusted with serving Canyon County."
Assistant Director of Information Technology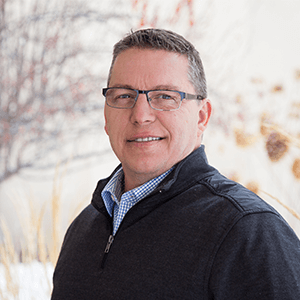 Eric Jensen was hired with Canyon County as the new Telecom Administrator in January 2016 to roll out new technology throughout the business.  He brings 15 years of telecom and operations experience working for the State of Idaho within the Executive Branch as a leader in these fields.  While working for the State, he was in charge of the phone and voicemail systems, along with supporting the users with application, development, and desktop related issues.  In addition, he assisted Information Technology management with duties and providing leadership roles in their absence.
Eric has participated in technology committees, vendor partnerships, contract negotiations, evaluation boards, strategy, and creating customer service minded organizations.
Before working for the State of Idaho, Eric was involved in the banking industry where he brings 13+ years of experience, including over 4 years as a business analyst.
Eric and his wife have been married for over 30 years and have three beautiful children.  He loves outdoor activities including hiking, skiing, camping and fishing.
"I'm pleased to announce that I've appointed Eric Jensen into this new role as he has proven to me his leadership potential, trust, integrity, customer service mindset, as well as striving to become an IT Business Partner to the county.  His conservative nature aligns with my own and this will give I.T. a stronger foundation for future strategy, growth, and vision." says Director Rast.
Canyon County's Information Technology (CCIT) department is dedicated to providing efficient and effective services to county taxpayers. We are committed to delivering the greatest value possible to the residents and governmental services in Canyon County.
The CCIT fundamentals are based and graded on a customer service model, being a business partner in providing solutions using technology. CCIT is comprised of a highly recognized in-house skillset of Development, Operations, Business, Project Management, and Support Services we take pride in.
Budget and spending accountability is based upon the foundation of the current CCIT Management strategies and direction. "IT services should be provided in the most efficient and cost-effective way, both in the provision of equipment and in the efficient use of staff resources", Director Rast explains. Cooperative approach bringing together county contracts, procurement processes, agreements, vendor negotiations, services, and consolidation of systems. Resulting in reducing the overall spending of county technology related hardware and software. "Return on Investment (ROI) is proven through due diligence to put forward smart technology that works with the business and not against it."

We show our value of using technology to its fullest to help those in Canyon County to do their jobs and duties efficiently and consistently providing justifiable solutions. Provide a technology plan going forward that protects the counties data, infrastructure, security, and keeping up with the latest technology trends and practices that are acceptable industry wide. Using enterprise solutions that will expand to accommodate a robust business practices currently reflected in Canyon County.
"I have a firm belief in keeping Information Technology staff trained and professional development kept up to date. Supporting individual direction and growth in their personal interests." says Director Rast.
The demand for IT and computing support in the department is likely to grow. Given the current volatile nature of the IT job, hardware and software markets, the department must plan its IT strategy such that it minimizes its reliance upon any one individual, or any one piece of software or hardware.
And in our vision we must remain flexible in our IT strategy and be open to suggestions for new services as they arise throughout the county servicing our customers as well as held accountable by Canyon County taxpayers.
Greg Rast
Chief Information Officer
Canyon County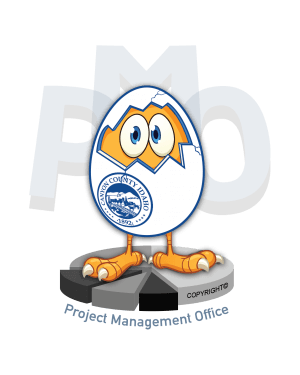 Mission | The Project Management Office (PMO) is a strategic division within the Canyon County Information Technology (IT) department which promotes Project Management best practices and services for all projects within I.T. The purpose of the PMO is to champion consistent project management methods that help Canyon County I.T. fulfill its mission and strategic goals of providing efficient and effective services to county taxpayers. We strive to deliver projects on time, within budget, and with the highest possible return on investment.
Vision | The PMO assists by empowering IT, Offices and Departments that Information Technology works with through the process of defining project deliverables, timelines, and budget through detailed project planning. The PMO also gathers metrics which enables IT to track project progress and accountability in a consistent manner while providing transparency to the County. Metrics are also used to prioritize, resource, fund, and select the projects that are aligned with the County's needs and priorities. The PMO will continue to build project management best practices and maturity throughout Canyon County.
These job listings are not viewable in Internet Explorer. Please use MS Edge, Google Chrome, Mozilla Firefox, or Apple Safari.
Interested in an Information Technology internship? Please complete the form below.
Business
Caitlin Pendell leads the Business Organization within Canyon County Information Technology which provides administrative functions for the Department. Our functions include but not limited to procurement process, license tracking, Department policy, software purchasing tracking and renewals, county-wide switchboard, copier services, Print Shop services, as well as county-wide mail distribution.
Within the Business Organization we have a dedicated Receptionist who answers phones for the County, as well as shipment receiving for the IT Department.  A Senior Admin Support Specialist who is dedicated to mail distribution along with a secondary role in the Print Shop helping fulfill County orders. A Print Design Coordinator who has expanded the county's printing options and eliminates the need to outsource. A Lead Admin Support Specialist who handles supply stock, account receivables, and day-to-day office functions including procurement.
Continually expanding the business side of Information Technology for spending accountability and services providing a cost savings to the County.
Development
Canyon County IT Development has a great team of 10+ staff dedicated to serving the citizens of Canyon County to the utmost of their abilities.  Every day they work diligently using Web/Data Protection/GIS/Client Server development tools to create, enhance and maintain commercial grade applications that enable the employees of Canyon County to serve the Public. They use the latest industry proven tools to create these efficient, integrated applications for their customers and to provide the best information possible to everyone in the county.  The goal of the Development Team is to work together in the most efficient manner in order to truly serve, in the best way possible, their fellow employees and citizens.
Operations
There are three Operations teams at the County. The Desktop Team provides frontline helpdesk support for over 1500+ devices including: computers, printers, peripherals, mobile and computing devices used by County personnel.
The System Administration team administers 300+ Servers with services including virtual computing environments, storage area networks, internet security, email, websites, document management, databases, and critical Infrastructure components.
The Network / Telecom team is dedicated to the network infrastructure, wireless networks, network security, data security, NextGen firewalls, telephony systems, mobile device management, and other significant communication systems of the County.
PMO
The Canyon County IT PMO (Project Management Office) is currently a team of two with expanding needs; that takes great pride in helping others succeed at their projects. The PMO assists by empowering the business client through assisting with detailed project planning. It then follows up with advice and training in regards to project management methodologies (both traditional and agile). The PMO also gathers metrics which helps IT track their progress in a consistent manner. Metrics are also used to prioritize and choose the projects that deliver the most strategically sound value. The PMO is involved in many projects, however the secret of the Canyon County PMO success is to empower our client to successfully manage their own projects in a consistent manner that's transparent and measurable.
Web
Webmaster – Areas of Responsibility
Canyon County Public Website
Employee Portal
Print Shop Pro
Canyon County Fair
Third Judicial District
Canyon County Mosquito Abatement
Custom Application Integration
Address
1115 Albany St. Rm253
Caldwell, ID 83605
Phone / Fax
P 208-454-7300
F 208-453-4837
Hours
Weekdays 8am – 5pm
(excluding holidays)