The next scheduled auction is scheduled for November 8, 2023, at 10:30 a.m. at the Canyon County Commissioners' Meeting Room, First Floor, located in the Canyon County Courthouse at 1115 Albany St., Caldwell. You can find more information about the parcels at the legal notice linked here: November 8, 2023 Canyon County Surplus Auction Notice
When properties are offered at public auction by Canyon County, the County will attempt to sell its interest in specific properties to the highest bidder. The Tax Deed auction is a live auction.  If you are interested in bidding on any property, you must be present at the live auction.
The Board reserves the right to reject any and all bids. The highest bidder will be obligated to purchase the property at the bid price and must tender that amount in certified funds on the day of the auction.
For each property sold, the County will transfer its interest by quitclaim deed without warranty or representation. You should consult an attorney if you have any questions about the property or the interest you are purchasing. The County cannot give you legal advice.
** PREVIOUS OWNERS CAN REDEEM PROPERTY UP TO THE TIME THEIR PROPERTY IS OFFERED FOR SALE AT PUBLIC AUCTION.
Please remember as a result of 2016 Senate Bill 1347a, Canyon County no longer keeps excess proceeds from the sale of tax-deeded properties.  After excess proceeds are distributed to parties in interest who file valid claims, any remaining funds are sent to the Idaho State Treasurer, to be distributed as unclaimed funds.  All inquiries and claims by and on behalf of record owners should be directed to the Office of the Treasurer of the State of Idaho.  For more information visit https://www.yourmoney.idaho.gov/.
The State of Idaho does not participate in tax lien certificates. We take tax deed on properties that are delinquent more than three (3) years in property taxes. Basic information on the individual parcels can be obtained from the Treasurer's office, but you must do the research. We do not guarantee the accessibility or usability of the properties. Notification of the properties to be auctioned will be printed in the Idaho Press-Tribune
newspaper two weeks prior to the auction and on the Canyon County's main page.
---
*Disclosure Notice*
Canyon County does not guarantee clear title.  It is highly recommended that you research by legal description rather than situs.  Many properties  are non-viable properties and will have no value to anyone other than those of an adjacent property owner.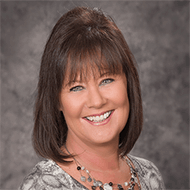 Address
111 N. 11th Ave Ste.240
Caldwell, ID  83605
Mailing Address
P.O. Box 1010
Caldwell, ID  83606
Phone / Fax
P 208-454-7354
F 208-454-7388
Hours
Weekdays 8am – 5pm
(excluding holidays)