Identity Theft
PROSECUTING ATTORNEY
Identity theft is one of the fastest growing crimes in the United States.  The Canyon County Prosecutor's Office is concerned about data privacy, personal information, and overall identity security and would like to provide guidance to its constituents.  If you suspect you are a victim of identity theft, the following are highly recommended:
Consult an Identity Theft Resource Guide.  Attached is a leading, step-by-step resource published by the Federal Trade Commission.  As noted inside, immediate steps should include the following:
Place an initial fraud alert through Equifax, Experian, and TransUnion.
·         Order Your Credit Reports.
·         Create an Identity Theft Report, consisting of an affidavit and a police report.
Depending on the type of identity taken, your next steps may vary.  As noted in this excellent resource, it is important to notify the IRS unit regarding tax fraud at 1-800-908-4490 immediately.  For other types of identity theft, a variety of resources and contact numbers are provided.  This guide also includes important tips on keeping identity secure.
Contact your bank & credit card companies.  You should alert any and all entities in which identify maybe present.  The quicker you notify them the quicker you can stop the damage.
File a police report. Investigation and prosecution can be difficult especially when most identity theft by the time it takes place is outside of Canyon County.  However, documenting everything is extremely important to law enforcement from around the country.
This information and future information is provided to the citizens of Canyon County to help prevent being a victim of identity theft. The Federal Trade Commission (FTC) has created a handbook to help citizens who suspect they are victims of identity theft to repair the damage caused and offer advice for report the crime to the appropriate authorities. Click here to see the handbook.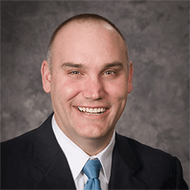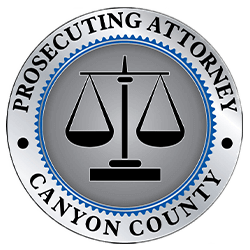 Address
1115 Albany St
Caldwell, ID 83605
Phone / Fax
P 208-454-7391
F 208-454-7474
Hours
Weekdays 8am - 5pm
(excluding holidays)