Historic Preservation Commission
"Preserving the Past for the Future"
Background
: The Canyon County Board of Commissioners (BOCC), by resolution, re-established the Canyon County Historic Preservation Commission (HPC) in January, 2013. The HPC is an advisory board in matters pertaining to historic preservation in Canyon County.
Advisory Board Membership: A diverse and remarkable group appointed by the BOCC, the members usually include: attorneys, anthropologists, archaeologists, architects, historians and historic preservationists, all having one thing in common: an interest in preserving our cultural resources as educational opportunities for the future.
Certified Local Government (CLG): Canyon County is a CLG – a program which was provided through an amendment to the National Historic Preservation Act of 1966. The CLG gives local governments a specific, formal role in historic preservation. There are a few benefits to participating in the CLG, not the least of which is: the ability to take advantage of the experience at our Idaho State Historic Preservation Office (SHPO); and to be eligible to apply for grants each year from SHPO – federal dollars that they receive from the National Park Service.
If you'd like to receive communications about the HPC, such as monthly meeting reminders and other information, just e-mail Nichole.Schwend@canyoncounty.id.gov and request to be added to the Canyon County Historic Preservation Commission e-mail distribution.
Canyon County Historic Preservation Plan (HPP)
: In 2018, the HPC completed an update of the original 1992 Canyon County Historic Preservation Plan. The plan provides components for two essential duties of the HPC:  it provides an outline for a viable preservation program that will be an integral part of Canyon County's community planning; and it provides direction for the historic preservation effort within Canyon County. NOTE: the cities of Caldwell and Nampa both have their own Historic Preservation Commissions so the Canyon County plan intentionally emphasizes the areas outside these two cities.  (See "HPP" tab above for more details).
Canyon County Historic Preservation Grant Award Program: A unique responsibility/duty of the Canyon County HPC, under the direction of the Board of County Commissioners, is the recommendation and administration of the Canyon County Historic Preservation Grant Award Program. This program funds qualified, non-profit organizations in Canyon County who have a mission of conservation, protection and maintenance of historic objects, information or properties. Canyon County is the ONLY county in the state of Idaho that sets aside a sliver of property tax revenue (not more than twelve one-thousandths percent (.012%)) dedicated to a grant award program for historic preservation projects every year. Details of this program are described in the "Grants" tab (above).
Hello Historic Preservationists!
Historic Preservation Meetings are held at 6:30 PM on the 2nd Tuesday of every month, unless otherwise posted.
Next Meeting:
Agenda link: 2023 HPC Meeting #117 Nov 14th
Tuesday, November 14th, 2023, 6:30pm
Lake Lowell Park's Office
12996 Iowa Ave, Nampa, ID 83686
Meeting Agenda
• Welcome and Introductions
• Approve Minutes: Oct 10th (#116)
• Idaho Archaeological Society 49th Annual Conference — event recap
• Great Basin Anthropology Conference, Bend, OR, O—event recap
• Action Item: Consider adding public comment regarding the following.
• BLM seeking input on proposed Silver City National Historic Site
• https://www.blm.gov/press-release/blm-seeks-input-proposed-silver-city-national-historic-site 
• The 90-day public comment period closes on Jan. 16, 2024.
• Preservation Idaho
• Idaho Architecture Project — https://www.idahoarchitectureproject.org/
• Matching gift challenge — https://www.preservationidaho.org/memberships-donations-matching
• General Grant Status Updates (administered grants and received grants)
• Other Business
• Adjourn
Celebration Park is featured in this new book as an ideal location to see the Bonneville Flood Melon Gravel and petroglyphs.
It features photographs by Allen Baxter:
https://www.abphotoservices.com/celebration-park-photo-shoot-locations/
The FY2024 Canyon County Historic Preservation Grant Workshop was held on February 21st, 2023. More grant application information can be found on the "Grants Application" tab on this webpage. For a timeline of the grant application process, view the HPC Grant Workshop Flyer. 
To be added to the email list to receive agendas and meeting location details, or obtain minutes, please send your email request to parks@canyoncounty.id.gov.
Idaho Code § 31-864 grants the boards of county commissioners in their respective counties authority to levy not more than twelve one-thousandths percent (.012%) on each dollar of market value for assessment purposes of taxable property within the County for the support of county historic societies and historic preservation projects.
In general, the Historic Preservation tax levy funds can go to:
(1) Support of historical societies which operate primarily within the county; or
(2) Support of museums operated within the county; or
(3) Support of historical restoration projects undertaken within the county; or
(4) Marking and development of historic sites within the county.
Grant Application Review: Applications are reviewed by the Historic Preservation Commission each spring to ensure that each meets the qualifications for the historic preservation levy. Applicants are required to provide proof of 501(c)(3) or nonprofit status. Each project is strongly encouraged to provide financial estimates/bids, letters of commitment for maintenance and long-term sustainability of the project, letters of commitment for grant matches, letters of support, drawings/plans, and photos. The review process provides the HPC a chance to ask questions about the proposal, allow for clarifications, or request additional information before the final recommendations are made to the Board of County Commissioners.
The Board of County Commissioners has final say on all grant support award applications. Once applications are approved for support awards by the BOCC, the historic preservation tax levy is set along with the entire County Budget at that exact allocation for the following fiscal year.
RESOURCES
Historic Preservation Grant Project Update-Completion Report
Previously Funded Examples
Idaho Historic Preservation Professional Consultants List
HPC FY2024 Grant Checklist, Application & Budget
FY2024 HPC Grant Workshop Flyer
---
Online Application Coming Soon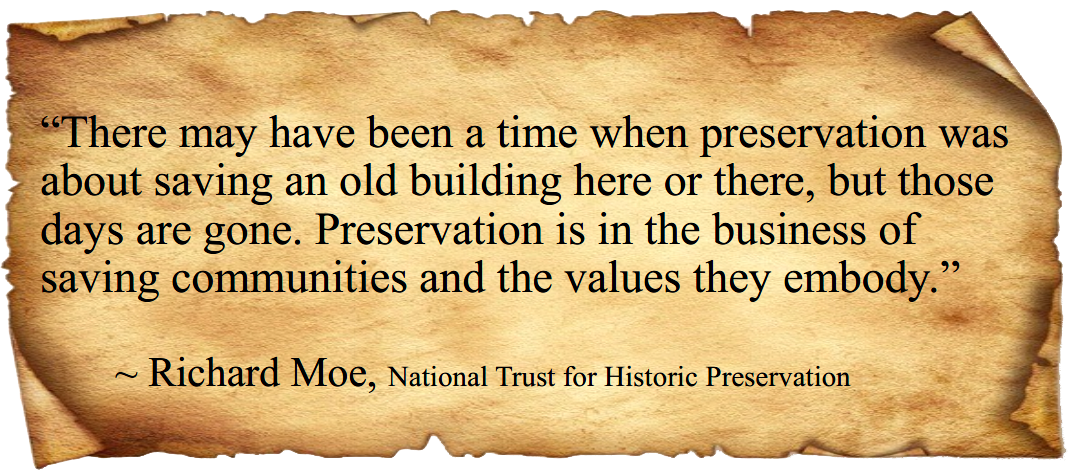 ---
MEMBERS
Vicki Stark
Archaeologist
Nikki Gorrell
College of Western Idaho, Associate Professor of Anthropology
Bruce Poe
Modus Architecture Collaborative, Principal Architect
Dr. Justin Vance
College of Western Idaho, Dean, School of Arts and Humanities
George DeFord, Jr.
Owner and Attorney at DeFord Law
Zach Wesley
Civil, Prosecuting Attorney
Nicki Schwend
Canyon County Parks, Cultural & Natural Resources, Archaeologist
Mailing
1115 Albany St.
Caldwell, ID 83605