Concealed Weapons Permit
SHERIFF
Applications for Concealed Weapons Permits are processed by the Driver's License Unit.
The Sheriff is mandated by Idaho State Code 18-3302 on the process of issuing concealed weapons permits. Please click on the link for more details about those codes. You should know the law regarding your concealed weapon. View some of Idaho's statutes concerning concealed weapons permits, sale of weapons to minors, carrying concealed weapons under the influence of alcohol or drugs, prohibited conduct, and unlawful possession of a firearm.
As of April 1, 2005, proof of firearms training is required for all initial Canyon County applications. The applicant must provide documentation that this training has been completed.
You will need to fill out the Concealed Weapons Application. This must be completed at the Driver's License building.
We will copy your firearms training documentation for our files. *A list of approved firearms instructors can be obtained at the Driver's License Office*
Your fingerprints will be taken.
Bring a valid form of identification. A state issued driver's license or identification card is preferred.
Initial application fee is due at the time of the application.
Background checks take approximately 1-12 weeks.
We will contact you by mail advising if you have been approved or denied.
An issue fee is due at the time your permit is issued.
*Please note: the application CANNOT be submitted online. You MUST apply in person at our Driver's License Office located at 6107 Graye Ln, Caldwell (next to the Animal Shelter).
*The Idaho Sheriffs' Association offers an online handgun safety training course that satisfies the firearms familiarity requirements for a basic Idaho Concealed Weapons License. Click on the following link to access the site www.idahocwl.org.
The following is what you can expect when you renew your Concealed Weapons (CCW) Permit:
Fill out the Concealed Weapons Application.
If you originally received your permit in another county, you will need to provide that permit at the time of application.
Renewal application fee is due at the time of application.
Background check takes approximately 2-4 weeks.
We will contact you by mail to let you know if you have been approved or denied. If approved, you will be notified of a date to pick up your permit.
A renewal issue fee is due at the time your permit is issued.
You will be required to appear in person so that we can take your photo.
** Please note that if your CCW has expired for more than 90 days at the time of your renewal application, there will be an additional late fee.**
Effective July 1, 2013, a new "Enhanced" Concealed Weapons Permit became available. Applicants will have to meet the following requirements:
Provide a training certificate approved by Idaho State Police that shows you have attended eight (8) hours of classroom instruction and have also fired a minimum of ninety-eight (98) rounds. The training must have been within the prior twelve (12) months of the application date
Provide completed and signed training Certificate of Completion.
Must be a resident of the state of Idaho for at least six months and must apply in the county in which you reside. Non-residents of Idaho may also apply, but they will need to have a current concealed weapons permit from their resident state.
Must submit fingerprints with the initial application.
The new permit is not an upgrade to any existing CCW permit and will be issued separately.
Initial Application: $33.25 Initial Issue: $22.85 Renewal Application: $20.00 Renewal Issue: $17.85 Late fee (Renewals): $10.00 Duplicate Issue: $15.00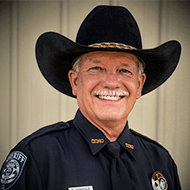 Address
6107 Graye Lane
Caldwell, Idaho  83607
*Located Next to the Animal Shelter
Driver's License Hours
Weekdays 8am – 4pm
(excluding holidays)
Hours for:
Concealed Weapon Permits
Sex Offender Registry
Fingerprinting
Weekdays 8am – 4:00pm
(excluding holidays)
Written Testing Hours
Weekdays 8am – 3:00pm
(excluding holidays)
*Your number must be called by 3:00pm to test on that day