Information
Security Services
The Security Services Section of the Canyon County Sheriff's Office includes Inmate Control, Courts and Transports, Detention Alternatives and a Medical Unit. These units are under the direction of Captain Bill Patchett.
Inmate Control
Inmate Control is the largest unit in the Sheriff's Office, with over 70 Deputies, nine Corporals and six Sergeants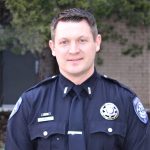 assigned to its operation. Also included in Inmate Control is Inmate Classifications which, based on interviews and records checks, determines appropriate housing assignments for inmates. Operating in tandem, these units work to keep the Canyon County Detention Center a safe environment for its inmate population and deputies alike. Lieutenant Russ Donnelly supervises the Inmate Control unit.
Detention Alternatives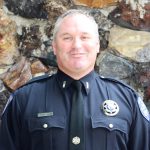 Detention Alternatives has become an integral component of the Security Services Section. The Detention Alternatives section consists of the Work Release, Sheriff's Inmate Labor Detail (SILD), Intensive Community Supervision and Pre-Trial Release programs. The Detention Alternatives section, along with the Supply Office and the Courts and Transports section, are supervised by Lieutenant Travis Engle.
Courts & Transports
The Courts and Transports Section of the Sheriff's Office is comprised of four full-time and 16 part-time Deputy Sheriffs, a Corporal and a Sergeant. Deputies assigned to the section are responsible for the transportation and movement of individuals in its care to and from other facilities, court appearances and various other appointments as ordered. Additionally, it is responsible for the internal security of courthouse facilities within Canyon County.
About Alternative Programs and SILD
The Sheriff Inmate Labor Detail Program and the Work Release Center are Detention Alternative programs designed to generate revenue for the County and alleviate crowding in our Detention Center. Maintaining these programs are six dedicated Deputies and two supervising Corporals.
Inmate Medical Services
The Medical Office team consists of nine nurses and one doctor who serve all inmates in the Detention Center.
Inmate Food Service
In 2011, Canyon County signed a contract with ABL Management, Inc. to provide food services for the Detention Center, saving approximately $400,000 per year.
"The mission of the Court Services Section of the Canyon County Sheriff's Office is to maintain the safety and decorum of the judicial system for our citizens, protect society through vigilance in our duties and provide safe passage to all in our custody in a professional, consistent and courteous manner."
Courts and Transports is a subsection of the Canyon County Detention Center section. Its two main functions include movement of individuals in our care to court appearances and other destinations as ordered and providing security at the two county courthouse facilities. Additionally, officers assigned to this section transport fugitives from other states, serve warrants and civil papers in the courthouses and assist in detention center population control.
Interesting Facts:
In 2011, Courts and Transport Deputies drove 65,000 miles in transport vehicles, screened over 400,000 individuals entering the two Canyon County courthouses and escorted nearly 11,000 inmates to court appearances from the detention center.
The Courts and Transports section actively employs seven full-time and 16 part-time employees, totaling more than 650 years of combined law enforcement experience.
Frequently Asked Questions:
Q: How can I find out when an inmate has court?
A: Call the Canyon County Clerk's Office at 454-7575
Q: Can I speak with my incarcerated friend/relative while in court?
A: No, communication between inmates and the public in the courtroom setting is not allowed. Individuals attempting to communicate with an inmate will be told to leave the courtroom.
Q: How can I find out when an inmate will be transported?
A: For reasons of security, transport days and times are not shared with the public.
Q: How do I correctly address the envelope?
A: Inmate Name, Inmate # 219 N. 12th Ave. Caldwell, ID 83605
When sending letters to an inmate at the Canyon County Detention Center, certain rules apply for the safety and security of the inmates and the facility.
Paper must not be larger than 8 1/2 x 11
The FULL NAME and ADDRESS of the SENDER must be on the outside of the envelope
Extra paper, stamps, and envelopes sent in via the mail are NOT allowed, and will be placed into that inmate's property or returned to sender
Third-party mail of any kind is not allowed
No… (Stickers, Perfume, Lipstick/Gloss/Chapstick, Tape, Glitter, Confetti, Plastic, Metal, Ribbons, String, Gang references, Unknown stains, OR anything that may be deemed as contraband)
No Musical Cards are allowed
No greeting cards, holiday cards, birthday cards, anniversary cards, or other cards of this type are allowed
No pictures larger than 5×7:

This includes printing out sheets of photos. They must be cut to size.
No polaroid pictures are allowed
No plastic or plastic-coated pictures
No pictures from a prison or jail facility are allowed
No Hand Signs of any kind in the photos
No NUDE photos or any with content deemed inappropriate (this includes children)
No photos containing partial nudity, swimsuits, or underwear
SENDING BOOKS TO INMATES
Any books or magazines coming into the facility must be purchased and sent from a bookstore specializing in the sale of books or the publisher as in the case of a subscription. Books purchased from 3rd party book sites (for example: Amazon, eBay, etc. ) will not be accepted. All books and publications must be purchased new. No used books will be accepted. All books and magazines must be prepaid or they will be returned. Do not enclose letters, cards, or personal messages with your books. Mail them in separately.
Inmates will be allowed to possess a maximum of five (5) publications (books, magazines, newspapers, etc.) and one (1) religious publication in their possession at one time. Publications mailed in, such as books, in excess of the allowable amount of five (5) and one (1) religious publication, will be returned to the sender. There will be no exchanges from inmate property to inmate possession.
BOOKS AND MAGAZINES NOT ALLOWED:
– HARD COVERS
– PLASTIC COVERS
– SPIRAL BOUND
– METAL OR PLASTIC PARTS
– OVERSIZED, OR HEAVY
– NUDITY, PARTIAL NUDITY, UNDERWEAR, SWIMSUITS
– GANG RELATED MATERIAL
– HAND SIGNS
– CONTENT DEEMED UNACCEPTABLE TO THE FACILITY
Any materials that are allowed or denied are done so at the sole discretion of the Sheriff's Office Jail Administration.
Commissary for inmates is provided by Summit Food Services in conjunction with Telmate. All sales are final and there is no refund for commissary purchases.
Inmates who are released prior to receiving their orders will receive the credited amount back to their account in the form of a prepaid card that can be picked up at the detention center visitation area. Any commissary orders that are not picked up will be donated to charity.
Commissary day is SATURDAY. Orders are scanned Thursday morning. Money MUST be on account prior to Wednesday at 5:00 p.m.
Currently inmates are allowed to spend $45.00 weekly. They may purchase snacks, candy, personal hygiene items*, writing materials, cards and games. If an inmate is indigent (less than $2.50 on their account) they may request a free indigent writing pack which contains two stamped envelopes, a flex pen and four sheets of paper.
CANYON COUNTY NO LONGER ACCEPTS MONEY FOR INMATES VIA MONEY ORDERS OR CASH. WE DO HAVE A KIOSK CASHIER IN OUR LOBBY THAT ACCEPTS CASH AND CREDIT/DEBIT CARDS. YOU CAN ALSO SEND MONEY ONLINE OR BY PHONE AT 1-866-516-0115.
You may also use the Telmate Kiosk located in the Visitation Lobby. This will accept Debit/ Credit cards and cash. It will not accept coins.
*Canyon County Detention does provide basic hygiene items free of charge for all inmates but they may choose to purchase their own.
___________________________________
Idaho Code Title 20, Chapter 6; 20-607 indicates that "the county sheriff shall seek reimbursement for any expenses incurred by the county in relation to the charge or charges for which a person was sentenced to a county jail"…
(a) From each person who is or was a prisoner, not more than twenty-five dollars ($25.00) per day for the expenses of maintaining that prisoner up to a maximum of five hundred dollars ($500), whichever is less, for the entire period of time the person was confined in the county jail, including any period of pretrial detention;
Inmate visitation at the Canyon County Jail has transitioned to a video only system provided by Getting Out. Two 30 minute, on-site visits will be provided at no cost to each inmate per week. These visits are not cumulative.
Visitors should be present in the jail lobby 5 minutes before their scheduled visit. Inmates will visit via video terminal from their housing unit. Additional "on-site" visitation will be provided Monday-Sunday for an additional cost of $0.25 / min in 30minute blocks, ($7.50). Additional paid visits are available on a first come, first serve basis.
Remote (off site) video visiting is available to friends,family, and others via the Internet. This video visit may be conducted from any high-speed Internet connection with an available web cam, microphone, & speakers. The cost for this new service will be $0.66 / min in 30 minute blocks, ($20.00). Again, there will be no limit to the number of visits as space is available.
To schedule an inmate visit Getting Out, or use the kiosks in the jail lobby to register and schedule an appointment.
Inmate visitation is a privilege and may be denied for disciplinary reasons or operational necessity.
Video visitations are available 7 days a week from: 8-10:30am, 12-4:30 pm, and 7-11:00 pm. It is the responsibility of the inmate to communicate their allowed visit times to prospective visitors. Inmates will not be permitted to visit during their lockdown time.
All video visitation is subject to recording and monitoring.
It is our commitment to provide the highest quality medical care to the inmates of the Canyon County Detention Center. We have a medical staff with a combined 40 years experience in correctional medicine.
Frequently Asked Questions:
Q: Can I bring in medication for an inmate?
A: No. Prescription medication for inmates will be provided through our medical staff. No over the counter medications will be accepted into the facility either.
Q: Do inmates have to pay for medical treatment?
A: $10.00 clinical fee will be assessed for each visit to see a member of the medical staff. Prescription costs will be assessed to the inmates at the price set by the pharmacy from which it was ordered.
Q: How do I contact the Medical Unit?
A: We are available for phone calls during normal business hours which are 0800-1700. The phone numbers are listed above. If you should have an emergency concern, please feel free to contact the main Detention Center @ 208-454-7540.
Reporting Abuse
If you suspect sexual abuse has happened at the Canyon County Jail, you may call the Detention Center at (208) 454-6603. Please have any information or evidence available for the investigator who will be assigned to handle the case. False accusations may be prosecuted. All reports are taken seriously and investigated as outlined in PREA.
Canyon County Sheriff's Office PREA Policy

Data Review for Corrective Action
In compliance with Section 115.87 of the PREA standards, the Canyon County Jail has reviewed data collected and aggregated in order to assess and improve the effectiveness of its sexual abuse prevention, detection, and response policies, practices, and training, including:
– Identifying problem areas;
– Taking corrective action on an ongoing basis; and
– Preparing an annual report of its findings and corrective actions
In compliance with Section 115.88 of the PREA standards, the Canon County Jail has prepared an annual report and aggregated data, which are available at the links below:
2022 PREA Annual Report 


2022 PREA Data

PREA Certifications & Audit Reports
2021 PREA Audit Final Report


2021 PREA Certificate of Compliance


2021 Idaho Jail Standards Certificate of Compliance


2017 PREA Audit Report

Additional PREA Resources and Links
National PREA Resource Center
Sheriff's Office Victim Witness Unit
The Sheriff's Inmate Labor Detail (S.I.L.D.) is a detention alternative program to incarceration that allows people to report to the Sheriff's Office and perform manual labor work for the county. An example of this would be if a person is sentenced to 50 days jail for a crime. The sentencing judge may give the guilty person the option to complete 10 days S.I.L.D. in lieu of the 50 days jail. For each of those 10 days S.I.L.D. the person sentenced is responsible to pay a $20 fee to cover expenses for the program. During a person's sentence in the S.I.L.D. program they can expect to complete manual labor tasks to be performed as directed by Sheriff's Deputies that oversee the program. A person's sentence can vary from one day to 365 days in the program, it is all up to the sentencing judge to decide how many days a person is sentenced. If the person fails to complete the sentence for the S.I.L.D. program they will be remanded to jail for failure to complete S.I.L.D. or a warrant will be issued for contempt of court and they will serve the total days in jail.
Our Sheriff's Inmate Labor Detail program is set up so that offenders can give back to the community by providing their manual labor. The program provides services to non-profit organizations, schools, city parks, and any city/state organization that is in need of our services. The S.I.L.D. program is most noticed when its offenders are cleaning up debris on the side of the highways. Although cleaning debris on the highway is what gets the program noticed it is not all that the S.I.L.D. department does for our community. The S.I.L.D. program provides workers from the program to the Animal Shelter, and the Canyon County Maintenance department. The offenders provided to the Animal Shelter clean kennels, wash dog dishes, do laundry, load trucks and pick up dog waste in the courtyard. Offenders provided to the Canyon County Maintenance program mow lawns, pick up trash, sweep sidewalks/parking lots, plant trees, dig sprinkler lines, paint and any other general maintenance. Once a year the S.I.L.D. program uses its offenders to prep and paint a house selected from the Paint The Town program. During the summer months the S.I.L.D. offenders are taken to Lake Lowell to clean the parks and lake banks once a week.
For the year of 2005 the SILD program generated $89,304.00, and in 2006 the program generated $134,254.00. The funds generated from our S.I.L.D. program are returned to the general fund that all of us taxpayers supply. With the utilization of the SILD program we are able to free up bed space in the county jail. It costs approximately $52.00 a day to keep an inmate in jail. With the SILD program we are able to keep people out of jail, use the resources from their labor and save an approximate $231, 348.00 for the year 2006 by not having the offenders of our community sit in jail. With the increase in population in our community comes an increase in the jail population. These numbers will progressively increase, and will continue to increase as long as there are law offenders in our community that require a jail sentence. In 2006 there were an approximate 49,758 man hours worked. If the county had to pay for those hours worked at the prior rate of $5.15 for minimum wage it would have cost the taxpayers approximately $256,253.70, not including benefits and insurance. By supplying the Animal Shelter, Canyon County Maintenance and other city organizations with S.I.L.D. labor, we are able to save the county taxpayers money. Our Canyon County Sheriff Inmate Labor Detail program is here for our community and is eager to utilize its resources to give back to our community.
SILD Rules

The purpose of the Canyon County Work Release Center is to provide housing for alternatively sentenced inmates. Judges may grant Work Release privileges to certain inmates. These inmates are gainfully employed and are productive members of society. In order to serve a sentence in the Work Release Center, inmates must pay a daily fee. When the Inmates have finished their work day, they return to the Work Release Center to sleep. On Sundays the Inmates are given four hours to conduct personal business which is not considered 'work related' (i.e. washing clothing, visitation, etc..). By implementing the alternative sentencing options, the Judges have helped to alleviate the crowding in the Detention Center and generate revenue for the County. Inmates who were not previously employed, but have been granted Work Release Privileges, are given the opportunity to work as an Inmate Worker in the Detention Center or perform volunteer services at the County Landfill.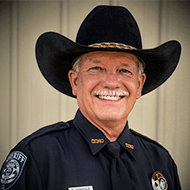 Address
219 N. 12th Ave.
Caldwell, ID 83605
Hours
Weekdays 8am – 5pm
(excluding holidays)
NOTICE
ATTORNEYS: If you have a client in custody within our facility and would like your calls to or from your client to be without charge and protected from recording and or monitoring please contact classifications at 208-455-5977.