Victim Witness Unit
SHERIFF'S OFFICE
Contact:
Brandi Clough-Kolka at (208) 454-7479 or brandi.clough-kolka@canyoncounty.id.gov.
Lupita Tovar at (208) 455-5970 or lupita.tovar@canyoncounty.id.gov (Habla Español)
What is a Victim Witness Coordinator and how can they help me?
The Canyon County Sheriffs Office considers victim input to be very important to each case. It is our hope that your experience is informative, supportive and beneficial to your healing. We understand that the criminal justice system can be confusing and frustrating to those unfamiliar with the process. Therefore, we have a Victim Witness Unit to answer your questions, provide referrals, ensure that your victim's rights are protected and update you with information concerning your case.
Since many of the cases handled are extremely sensitive in nature, each case is handled individually with the interest of the victim in mind. A Victim Witness Coordinator may be assigned to your case. She will schedule a meeting where your case will be discussed and options considered. The appointment is your opportunity to learn about the legal system and the role you will have in the process. The Victim Witness Coordinator will discuss your concerns and support you throughout the criminal justice process.
VICTIMS RIGHTS
In 1994, the citizens of the State of Idaho passed a Crime Victim's Rights Constitutional Amendment. This Amendment gives victims 10 specific rights as they move through the criminal justice process:
To be treated with fairness, respect, dignity and privacy throughout the criminal justice process;
Permitted to be present at all criminal justice proceedings;
Entitled to a timely disposition of the case;
Given prior notification of trial court, appellate and parole proceedings and, upon request, to information about the sentence, incarceration or release of the defendant;
Heard, upon request, at all criminal justice proceedings considering a plea of guilty, sentencing, incarceration or release of the defendant unless manifest injustice would result;
To be informed of a possible plea agreement by the prosecuting attorney prior to entry into that agreement in criminal or juvenile offenses involving crimes of violence, sex crimes, or crimes against children;
Allowed to refuse an interview, ex-parte contact or other request by the defendant or any other person acting in behalf of the defendant, unless such request is authorized by law;
Consulted by the pre-sentence investigator during the preparation of the pre-sentence report and shall be allowed to read the report prior to the sentence hearing;
Assured the expeditious return of any stolen or other personal property by law enforcement agencies when no longer needed as evidence;
Notified whenever the defendant or suspect is released or escapes from custody.
Additional Information For Victims
Male Sexual Assault


Rape Fact Sheet

Links for Victims
Crime Victims Compensation Benefit's Forms
Crime Victim AG Resources
Idaho Council on Domestic Violence and Victim Assistance
Canyon County Prosecutor
Mothers Against Drunk Driving
Valley Women and Children's Shelter (Domestic Violence Shelter – Nampa, Idaho)
Hopes Door (Domestic Violence Shelter – Caldwell, Idaho)
Nampa Family Justice Center
Suicide Prevention Action Network of Idaho
Youth Depression and Suicide Prevention
Compassionate Friends
VINE
Offender Watch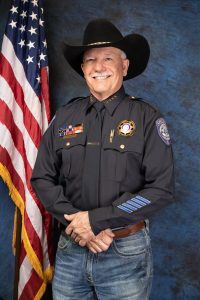 Kieran Donahue
Address
1115 Albany St Rm.137
Caldwell, ID 83605
Hours
Weekdays 8am – 5pm
(excluding holidays)
NOTICE
ATTORNEYS: If you have a client in custody within our facility and would like your calls to or from your client to be without charge and protected from recording and or monitoring please contact classifications at 208-455-5977.